Apply for the Sámi Made trademark
The application is sent digitally. We encourage you to use good photos because these will be visible on our website if the application is approved. If you need help with the application, don't hesitate to contact us.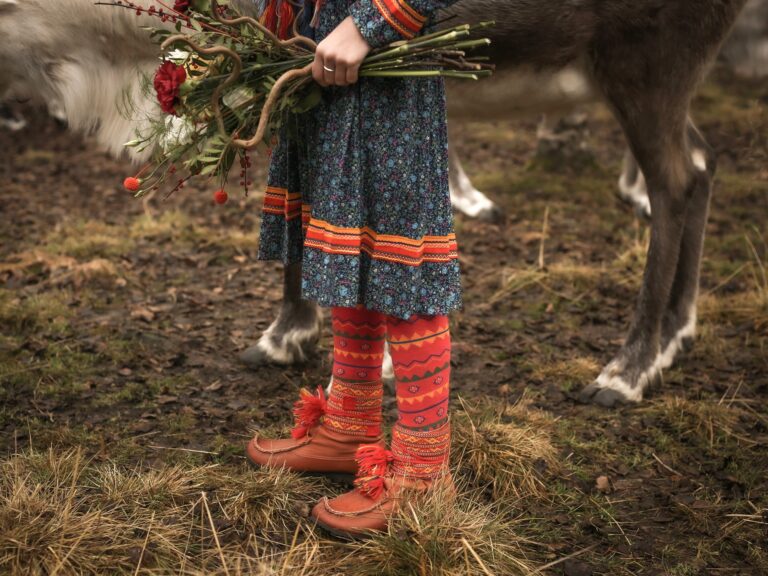 Sámi and businesses owned by a Sámi/Sámis with at least 51% ownership can apply for the Sámi Made trademark. A Sámi is someone who sees themself as Sámi and has Sámi as their home language, or who has a parent, grandparent, or great-grandparent who has had Sámi as their home language.
Users of the certification mark must pay NOK 250 every other year for the license to use the trademark. The fee covers costs for follow-up of the trademark, marketing of the trademark's users, and follow-up of misuse of the trademark. Users of the certification mark receive 150 product labels when the application is accepted; the product labels have the Sámi Made trademark and your personal license number. After this, you can order more labels as needed. You also get access to a digital marketing package that you can use to market your business. In the marketing package, you will find material you can print and material you can use online and on product packaging. It is not allowed to change the Sámi Made trademark itself. Contact us if you need other material than what is in the package.
You can continuously apply for the Sámi Made trademark. The Saami Council processes applications every month. There may be a slightly longer processing time in connection with the summer and Christmas holidays. The Saami Council may ask you to send additional information if necessary.
You have the right to appeal if your application is rejected. Complaints must be sent in writing within three weeks, and in the complaint, you must state what you think is wrong with the decision or application processing and send information that may be relevant to the processing of the complaint. The Saami Council has its own appeal body, and the decision on the appeal is final. The complaint is sent to kultuvra@saamicouncil.net.
If your application has been rejected due to missing information, you can send a new application with more information.